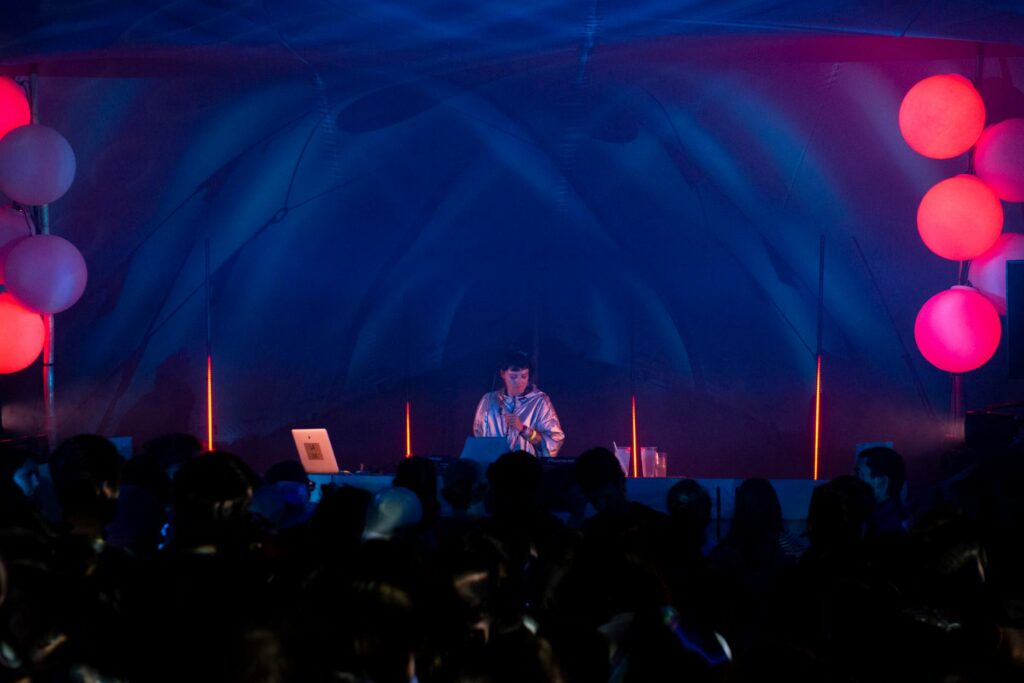 Monique Fessl is working as a musician, djane and producer in the area of electronic music for almost 20 years. Her consecutive activities lead to European and international cooperations, releases and high rotation airplays on radio stations. Following several long stays in Berlin, Hamburg and Hannover, Monique Fessl currently works from her Graz home base in Austria.
The acute examination for own compositions begins at the end of the nineties. She won in the Austrian SKYPE CONTEST with the very first release of her band "Back to Godhead", a classical guitar band formation, and came second Europe-wide. Further releases in different band formations and genres followed, along with live tv coverage, and live gigs at notable festivals both at home and abroad.
Since 2006 Monique Fessl has been working solo. Her tracks were released on famous labels like Tongut (Switzerland), Monomental digital (Hannover), Futureaudio (Hamburg) and the Graz based label Zeiger Records, with her hit track "Schnee mit Matsch". All projects have been supported by airplay on the Austrian public radio station FM4.
In the last years, her activities as DJ, producer and live performer of techno, deep house, minimal house and nu disco, led to gigs in Austria, France, Germany, Switzerland, Italy, the Netherlands, Czech Republic, Ukraine, Russia, China and Bulgaria.

Monique Fessl is currently working on her new album, which will be released in spring 2023.